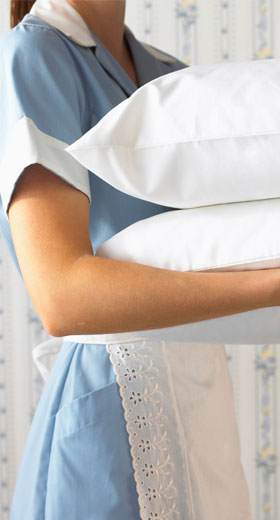 Maid Service
We have a professional staff of maids at Alto who offer a variety of services, ranging from weekly changeovers to daily cleaning.
If you are renting your villa or apartment, our maids will be able to complete the changeover clean and laundry service or, if you are living at Alto, then perhaps you would like a daily clean.
Our housekeeping services can be tailored to your specific needs.
Whatever level of service you require, we will be able to accommodate you.
Maintenance Service
Owning a home at Alto should be an effortless, pleasurable experience. Many properties may be in need of maintenance or refurbishment work.
Our team of experts will take the hassle and worry out of your maintenance and refurbishment needs. We will help you plan what needs to be done and ensure that the program is implemented in a timely and efficient manner, to the highest of standards and to the agreed budget.
In order to ensure that you and your guests have a relaxing time at Alto and that your property's capital value is maintained and maximised, Alto Property Services can now offer you a comprehensive and greatly improved service.
MAINTENANCE PLANS

- Our team will formulate a sensibly planned maintenance program, thereby spreading the cost and reducing the need for large, unexpected expenditures.

FIXED PRICES

- Work will always be undertaken on a fixed price basis and the cost will be agreed before you place your order. Furthermore, you will benefit from the many discounts that we are able to obtain through bulk buying, as these savings will be passed onto you.

GUARANTEES

- Completion dates for the work will be guaranteed. In this way you and your guests can relax in the knowledge that your building work will be finished in time for your holiday visit or letting.